Attorney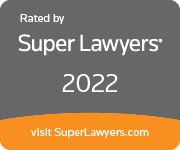 Born and raised in Central Florida, Shana Paula graduated Magna Cum Laude from Stetson University as a Presidential Merit Scholar, earning a BA in English, with minors in Business Law and Religious Studies.
She went on to obtain her Juris Doctor from Stetson University College of Law in 2010. At Stetson Law, Shana was Vice President of Student Body Association, Commissioner of the International Sports Program, and a Student Ambassador & Liaison to Supreme Court Justice Thomas.
Shana Paula
Shana Paula Highlights
Shana Paula Highlights
Shana is proud of her International Law experience obtained while studying ex-patriotism in Paris, France; Human Rights and Constitutionalism in Buenos Aires, Argentina; International Criminal Law and War Crimes against Humanity at the International Criminal Court (ICC) in Den Haag, Netherlands; and international human rights in Freiburg, Germany.
Shana moved to Indiana in 2012 with her husband and daughter.
Shana is a dual licensed attorney, admitted to the Indiana State Bar and the Florida State Bar. She is an alternative dispute resolution specialist, an Indiana registered Domestic Relations Mediator, and Family Law Arbitrator.
Prior to joining Webster & Garino, Shana was the Best Practices Director for Marion County Superior Court – Juvenile Division and CHINS Mediation Program Director. Most recently, Shana specialized in discovery phase of civil litigation in various areas of law, including: medical malpractice, patents, personal injury, and employment law for several Fortune 500 companies.
Shana dedicates her spare time serving as the Secretary and Board Member for Raphael Health Center's Board of Directors, a volunteer Guardian ad Litem for Kids' Voice, a Board Member for Brownsburg Girls Softball League, and Coach for the Championship Winning Westside Wildfire 14u Girls Travel Softball Program.
"I cannot thank W&G enough! Their hard work and dedication to their clients cannot be undone. For someone like me who had never dealt with a legal matter in her life, my attorney Shana Paula was very patient with me and helped me understand everything I needed to do. She was truly an ally. Whenever she was unavailable she still made sure I had another partner working with me (Jake) who was just as patient. I highly recommend this law firm for anyone facing a family civil matter for the first time, you will not be disappointed. They truly care."
Webster & Garino LLC Indiana Supreme Court Win
The Indiana Supreme Court found that forcing you to unlock your phone or electronic device for law enforcement violates your 5th Amendment right against self incrimination. On April 18, 2019, William Webster of Webster & Garino argued the Indiana cell phone case before the Supreme Court of Indiana. The case, Katelin Eunjoo Seo v. State of Indiana, Trial Court Cause No. 29D01–1708–MC–5640, and Appellate Court Case Number 18S-CR-595, went up on appeal to the Supreme Court after the Court of Appeals of Indiana ruled in favor of Mr. Webster's client, criminal defendant, Ms. Seo.