Attorney | Criminal, Civil Litigator, Premier DUI Attorney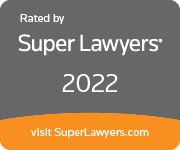 Jacob graduated from Indiana University with a major in law and public policy and went directly on to the Maurer School of Law at Indiana University in Bloomington. While attending Maurer, Jacob became a Registered Domestic Relations Mediator and earned the Julia Lamber Award for outstanding clinical performance.
Since joining Webster & Garino, Jacob's practice has focused on civil litigation and criminal law—with a focus on OWI/DUI defense. Jacob is a member of the American Association of Premier DUI Attorneys and versed in the National Highway Traffic Safety Administration curriculum—the course used to train all police in what they should and should not do during an OWI stop.
Meet Attorney Jacob C. Salathe
Jacob graduated from Indiana University with a major in law and public policy. Directly after undergraduate, Jacob attended the Indiana University Maurer School of Law. While at Maurer, Jacob became a registered domestic relations mediator and received the Julia Lamber Award for outstanding clinical performance in the Viola J. Taliaferro Family and Children Mediation Clinic. While in the clinic, Jacob mediated a variety of family issues including divorces, paternity cases, and contested adoptions. Jacob graduated Maurer Cum Laude and joined Webster & Garino after being sworn in to the Indiana Bar.
Jacob is admitted to practice law in the State of Indiana and is a registered domestic mediator. Jacob's practice focuses mainly on family law and criminal law—including expungements.
Jacob grew up in Hamilton County and attended Fishers High School. He is excited to be able to be practicing law in and around the community he grew up in. In his free time Jacob enjoys watching movies, playing board games, and reading Stephen King novels.
Jacob Salathe
Jacob Salathe Accomplishments
Jacob Salathe Accomplishments
"Jake was amazing. Top notch. He made my legal situation far less stressful than it could have been. He was responsive and I trusted his legal advice. The firm was pleasant to work with from the receptionist to other partners in the firm. Jake truly seemed to care about my case. I highly recommend this firm! "
Webster & Garino Indiana Supreme Court Win
The Indiana Supreme Court found that forcing you to unlock your phone or electronic device for law enforcement violates your 5th Amendment right against self incrimination. On April 18, 2019, William Webster of Webster & Garino argued the Indiana cell phone case before the Supreme Court of Indiana. The case, Katelin Eunjoo Seo v. State of Indiana, Trial Court Cause No. 29D01–1708–MC–5640, and Appellate Court Case Number 18S-CR-595, went up on appeal to the Supreme Court after the Court of Appeals of Indiana ruled in favor of Mr. Webster's client, criminal defendant, Ms. Seo.