Attorney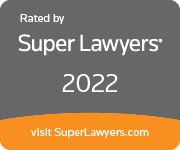 Attorney Stephen W. Thompson has served clients for over a decade. He is an experienced civil litigation attorney with extensive focus on representing plaintiffs for personal injury across the State of Indiana.
Within the practice of personal injury, Stephen has specialized experience in areas such as wrongful death, auto and semi accidents, slip and fall accidents, dog bites, tort claims against government entities (including Section 1983 claims), third-party construction accidents, and trial and appellate practice.
Meet Attorney Stephen Thompson
Stephen is a life-long Hoosier born and raised in Indianapolis. Stephen graduated magna cum laude with distinction honors from Wabash College in 2007 with a major in religion. Upon graduating, Stephen obtained his law degree from Indiana University – Bloomington Maurer School of Law. While in law school Stephen was a member of the law school's Trial Team, and had clerkships with the Indianapolis Office of Corporation Counsel and the Indiana Attorney General's Office.
Since graduating, Stephen has exclusively practiced in personal injury in Carmel, Indiana, before joining Webster & Garino in July 2020. He is admitted to the Indiana State Bar and is admitted to practice in the United States District Courts of the Northern and Southern Districts of Indiana and is a member of the Indiana Bar Association.
In his free time, Stephen enjoys spending time with his wife Ashley in Fishers where they live. Stephen enjoys going to concerts and other live performances, and is an avid fan of the Indianapolis Colts.
Stephen W. Thompson | Attorney
Stephen W. Thompson Accomplishments
Stephen W. Thompson Accomplishments
"They have been respectful and kind. They have always available. They have been accommodating. They have made a bad situation tolerable. I would recommend this firm to anyone."
Webster & Garino LLC Indiana Supreme Court Win
The Indiana Supreme Court found that forcing you to unlock your phone or electronic device for law enforcement violates your 5th Amendment right against self incrimination. On April 18, 2019, William Webster of Webster & Garino argued the Indiana cell phone case before the Supreme Court of Indiana. The case, Katelin Eunjoo Seo v. State of Indiana, Trial Court Cause No. 29D01–1708–MC–5640, and Appellate Court Case Number 18S-CR-595, went up on appeal to the Supreme Court after the Court of Appeals of Indiana ruled in favor of Mr. Webster's client, criminal defendant, Ms. Seo.