Estate Planning | Agriculture Law Lawyer in Indiana
Estate Planning | Agriculture Law Lawyer in Indiana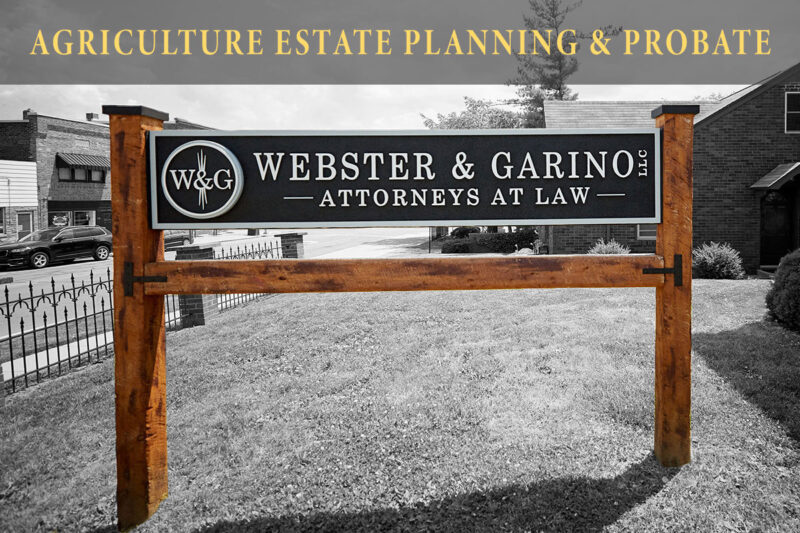 Creative Solutions to Estate Planning & Probate – Indiana Agriculture Lawyers
Agriculture Estate Planning
i. Agricultural estate planning is another important aspect of agricultural law. Agricultural estate planning typically involves transferring the farming operations, land, and property from one generation to the next. Challenges may surface in achieving a successful transfer, including equitable distribution of the property, maintaining the farming operation when some children do not want to farm, estate tax, and ensuring the surviving spouse or family members have financial security.
ii. Agricultural estate planning may be complicated due to the many aspects involved, ranging from family relationships to taxes and business goals. Agricultural estate planning can help address issues relating to local laws, state laws, and federal estate tax. A skilled agricultural lawyer can assist with the broad-reaching issues surrounding estate planning and probate.
iii. From real estate to business law and estate planning, there are many aspects of farming and agricultural law that farmers need to be aware of. Farmers may need the assistance of a skilled agricultural lawyer to help with a 1031 exchange to delay capital gains tax, business formations to limit liability, contract disputes, equipment purchase, zoning and developing an estate plan that limits the cost of estate administration, courts costs and legal fees. Whether you have a small farm or a large national operation, Webster and Garino can assist with all your agricultural law needs. Contact us today to learn more.
Get More Info On Creative Solutions for Business & Agricultural Law Issues Here