Trusted Criminal Law Attorneys In Indiana
Trusted Criminal Law Attorneys In Indiana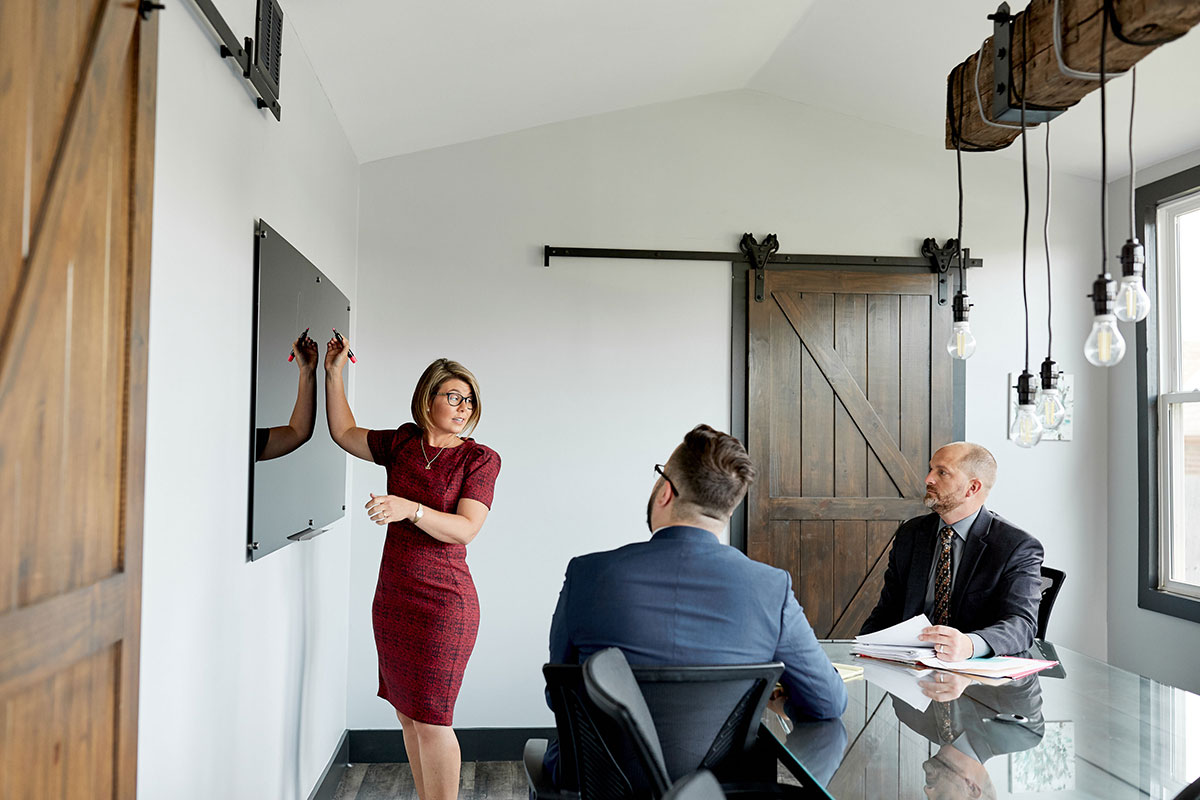 HOW CAN WE HELP?
Criminal Defense Lawyers in Indiana
Criminal Defense Lawyers in Indiana
We understand that a criminal charge can be difficult for the accused and his or her family. Concerns about your freedom, career, reputation, and the future of your family's wellbeing can be overwhelming. At Webster & Garino LLC our criminal defense attorneys have years of experience representing the interests of individuals charged with a crime.
An experienced Carmel criminal attorney plays a vital role in obtaining the best possible outcome for a person charged with a crime. An individual charged with a crime should contact a criminal defense attorney immediately, as actions and decisions made or not made at the beginning of a person's criminal case can significantly impact the outcome and what defenses are available. In a criminal case, for example, there are certain deadlines to file a Motion to Dismiss or assert certain defenses that may be waived if not timely filed. Further, your criminal defense attorney will need sufficient time to review the charges, evidence, depose witnesses and possibly file Motion to Suppress evidence, if law enforcement did not have a valid warrant. Our Westfield Indiana criminal defense attorneys care about the long-term interests of our clients and work diligently to protect them from making critical errors that may compromise their case.
Types Of Criminal Cases in Indiana We Represent
Our law firm has the legal acumen and experience to offer tenacious criminal defense involving license suspensions and a broad range of felonies and misdemeanors such as:
Criminal Law FAQs
What are the top criminal law defenses in Indiana?
admin
2022-03-07T22:06:15+00:00
Innocence

Self-Defense

Defense of Necessity

Constitutional Violations

Duress
What are the steps to take after getting arrested for a DUI in Indiana?
admin
2022-03-07T22:05:47+00:00
Obtain Release From Jail
Record What Happened During Your Traffic Stop
Plan to Attend Your Court Date
Talk to a Criminal Defense Attorney in Indiana
Understand OWI Penalties in Indiana
Decide How to Plead in Court
How much does a DUI cost in Indiana?
admin
2022-03-07T22:04:58+00:00
Fines, potential jail time, and other penalties derive from the type of charge.
Class C Misdemeanor – 0 to 60 days in jail, $0 to $500 in fines
Class A Misdemeanor – 0 to 1 year in jail, $0 to $5,000 in fines
Level 6 Felony – 6 months to 2.5 years in jail, $0 to $10,000 in fines
Level 5 Felony – 1 to 6 years in jail, $0 to $10,000 in fines
Level 4 Felony – 2 to 12 years in jail, $0 to $10,000 in fines
Jake was amazing. Top notch. He made my legal situation far less stressful than it could have been. He was responsive and I trusted his legal advice. The firm was pleasant to work with from the receptionist to other partners in the firm. Jake truly seemed to care about my case. I highly recommend this firm!
Why You Need A Criminal Lawyer In Indiana
Why You Need A Criminal Lawyer In Indiana
Our Indiana criminal defense lawyers have a reputation for providing persuasive advocacy and compelling arguments in defense of our clients' rights and liberty. We have built a reputation based on success in aggressively attacking the prosecutor's case based on factual, substantive, and procedural grounds. When our lawyers are retained during a criminal investigation before formal charges have been filed, we might be able to persuade the prosecutor not to pursue the case by exposing unlawful searches, suggestive lineups, improper law enforcement procedures, and/or unlawful interrogations. Because of our experience in criminal cases, we anticipate and counter prosecutor tactics like overcharging an offense to obtain a more favorable plea agreement.
At our criminal defense law firm, we are committed to the principle that every citizen deserves a tenacious and aggressive defense. If you are arrested, state and federal law enforcement officers and prosecutors have virtually infinite resources at their disposal to seek a criminal conviction. We utilize the full scope of our legal acumen, experience, and resources to safeguarding our clients' freedom and future. Our Westfield criminal defense attorneys have represented people charged with misdemeanors and felonies at both the state and federal level, as well as those charged with operating a motor vehicle while intoxicated (OWI) (commonly referred to in other states as "driving under the influence," "DUI" "Driving While Intoxicated," or "DWI").
When facing OWI or criminal charges, our experienced Indiana criminal defense law firm might utilize some of the following defense strategies:
Seeking dismissal of the charges or acquittal after trial

Prevent evidence that was illegally obtained from being used

Negotiate for a reduction in charges, diversion, or other forms of alternate sentencing

Expose inaccurate facts obtained by police, stated by witnesses, or the accuser

Conduct an extensive investigation, including the use of professional forensic investigators
File motions for the exclusion of illegally obtained statements or physical evidence

Argue the prosecutor has failed to prove every element of the charged offense beyond a reasonable doubt

Challenge the accuracy or reliability of chemical testing of breath, blood, or urine

Attack the procedures or training of the officer who conducted field sobriety or blood alcohol testing

Challenge the legality of a vehicle stop or a search and seizure
Whether you have been arrested and charged with a crime or you have learned that you are the target of a state or federal law enforcement investigation, our criminal defense attorneys provide zealous defense to people in Westfield, Indianapolis, Sheridan, Atlanta, Lebanon, Zionsville, Arcadia, Hamilton, Carmel, and Marion County, Hamilton County and Boon County. Webster & Garino LLC is a full-service law firm located in Westfield, Indiana. We are committed to providing you with individual attention and quality legal assistance and guidance. Please call or email us for a free consultation. Our experienced Westfield attorneys craft criminal defense plans to our clients' specific needs and objectives.