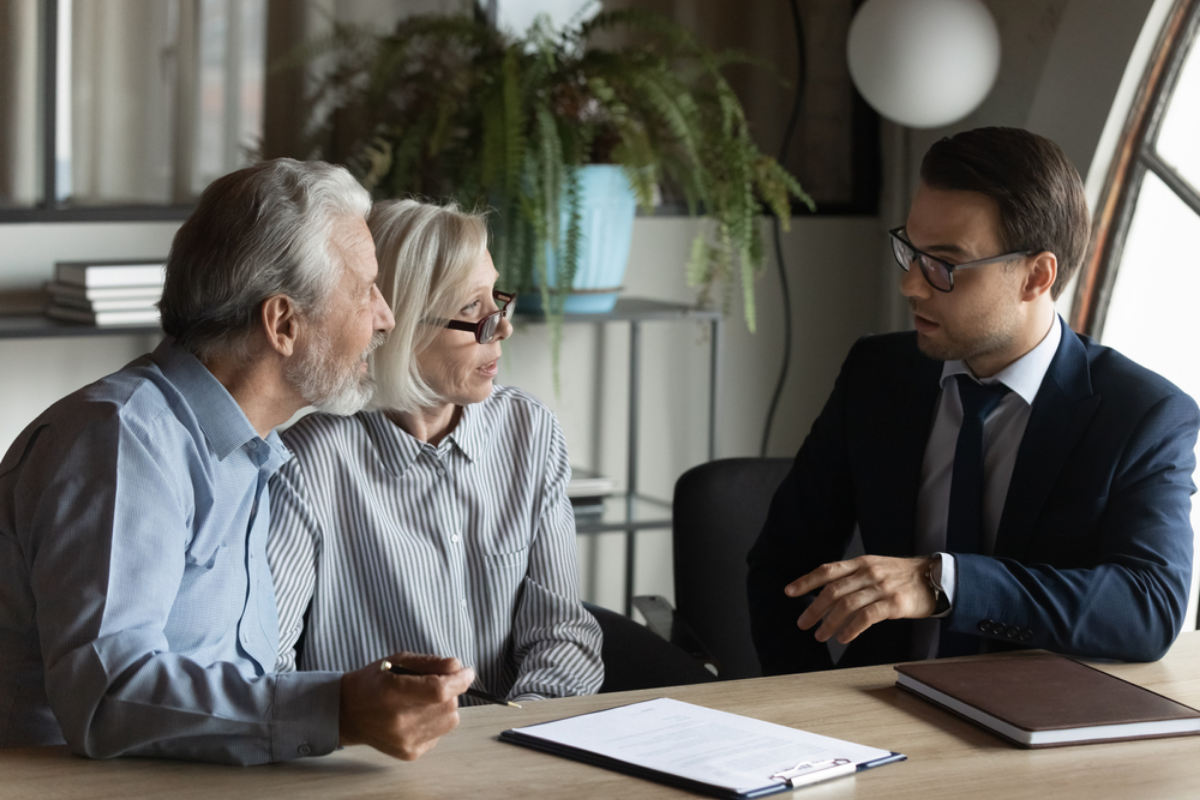 "*" indicates required fields
You don't want to consider a time when your loved ones might not be around. But when that time does come, one of the hardest tasks to undertake is managing and dividing their estate. When someone passes away, with or without a will, their estate is typically required to be opened with the court to determine what expenses are to be paid and how to appropriately distribute their assets.
This process is called probate. At Webster & Garino LLC, our attorneys are well-versed in probate law in Westfield, Indiana, and the surrounding areas. We provide experienced legal representation to help you handle your loved one's estate with care.
Contact Webster & Garino LLC to prepare for a smooth probate process, or get knowledgeable advice on how to limit your or your loved one's involvement in probate court with our estate planning services.
What Is the Purpose of Probate?
In probate court, the goal is to settle an estate's debts and taxes while also distributing the estate to beneficiaries per the standards set by the State or a legal will. If a will exists in your case, the court will confirm its legality and process any challenges that may arise.
Then a personal representative, also known as an executor, will manage the rest of the process. You either name this person in your will or if no will has been filed, someone, often a family member, will petition the court to be appointed as the personal representative.
A probate lawyer with Webster & Garino LLC is highly knowledgeable on this process and can help your loved ones navigate this process with ease.
Call Webster & Garino LLC today for more information on our probate services.
What Is a Probate Estate In Indiana?
There are a variety of assets that may undergo the probate process.
It's important to work with a probate lawyer for assistance in handling all probate matters so that you or your family can focus on properly grieving without the weight of tedious legal processes.
Assets That Require Probate
If you do not have a trust or direct legal beneficiaries, then your assets will require probate upon your death. Assets considered during probate include:
An inheritance bequeathed to a beneficiary who has already died
Real estate owned individually by the deceased
Individual bank accounts without a beneficiary designation
Real Estate owned as Tenants in Common
Life Insurance Proceeds without a beneficiary designation
Unpaid Wages
Tax Refunds
The term "estate" is broad to encompass a menagerie of assets. Miscellaneous items that could end up in probate include jewelry, furniture, or other personal household items that do not have a title, deodning on the overall value of the estate.
Assets that Do Not Require Probate
Some parts of your estate may not go through probate. These items typically have established documentation that dictates how ownership will be transferred after your death. These assets may include:
Homes and bank accounts held in joint tenancy
Real estate held in tenancy by the entirety, or where a Transfer on Death Deed has been filed
Bank accounts with payable-on-death beneficiaries
Securities and vehicles registered with transfer-on-death forms
Retirement accounts with beneficiaries
Our probate lawyers at Webster & Garino LLC can help categorize an estate so your family knows what to expect in court. Call us for a consultation today.
On average, it takes about ten months to complete the probate process in Indiana.
If you or your loved one left a will, then the personal representative identified in the will carries out any necessary tasks. But in the absence of a will, a person must petition the court to serve as personal representative.
If you do end up in court, then the probate process may include the following steps:
The court validates the will.
The court formally assigns management of the estate to the personal representative.
Personal representative posts a bond if required.
Personal representative informs creditors and beneficiaries.
Personal representative calculates the estate's current value.
Personal representative pays taxes, debts, court fees, and other estate expenses.
Personal representative distributes assets.
Probate procedure involves a multitude of subtle intricacies that require the knowledge and experience of an Indiana attorney to properly navigate.
How to Avoid Probate: The Importance of Estate Planning
Estate Planning is the process of preparing for your death that includes tasks such as preparing a will or trust. The goal of estate planning is to ensure your financial legacy reaches your desired outcome, and in some cases to avoid probate.
When you prepare a will or trust, you ensure you have a say in who benefits from your estate after you're gone. Unfortunately, even a small mistake in the documentation can result in an invalid will or trust. Working with an estate planning attorney at Webster & Garino LLC will ensure that you and your loved one's legal documents are always filed properly and validated by the court.
If you do not undergo careful estate planning before your death, then your estate will fall under existing state standards outlined for probate court. While our probate lawyers are experienced in successfully navigating probate to reach an amicable resolution for all involved parties after your death, it's important to take advantage of our separate estate planning services so you have a direct influence on your financial legacy before you pass.
Indiana's standard distribution guidelines include:
If you are married with no children, then your surviving spouse may receive the entire estate.
If you are married with children, the court may divide the estate between your spouse and children. But this division depends on a number of factors, including if the spouse is a first or subsequent spouse, and if there were children of that marriage.
Depending on your familial situation, your surviving parents or siblings might also receive a percentage of the estate.
Preparing a legal will or trust removes your financial legacy from these one-size-fits-all scenarios. Spare your family from a prolonged probate process by completing your estate plan paperwork in advance with help from a skilled estate planning attorney. In elder law cases, establishing a contingency plan is more important than ever.
Call Webster & Garino LLC today for superior services.
Work with Our Professional Probate Lawyers
At Webster & Garino, we can aid your loved ones throughout the probate process so that the apropriate distribution of your estate is still reached. Scheduling a legal consultation in advance allows you to prepare for all possible probate scenarios.
Call the probate attorneys at Webster & Garino LLC for legal services you and your family can trust in central Indiana.
Contact Webster & Garino LLC for Honest Probate Solutions
Practicing law in Westfield, IN, and the surrounding areas since 2017, Webster & Garino LLC is a full-service law firm dedicated to providing you and your family with quality probate services. From estate administration to family law, each of our practice areas includes compassionate advice and solutions from our local team of litigators. With a long-standing reputation for success in Westfield, we're eager and focused on preparing for the probate process. Contact Webster & Garino LLC to schedule your probate consultation today.