Partner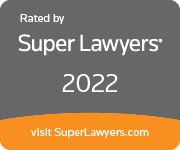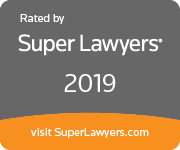 Attorney Danica Eyler has served clients for over 14 years. She has significant experience in litigation, business formation, small business ownership and in providing straight forward legal advice to her clients.
As a partner with Webster & Garino, LLC, Danica focuses her practice on divorce and family law, business law and litigation, real estate and estate planning and probate. Danica is a Registered Domestic Relations Mediator, serving all of central Indiana.
Danica L. Eyler | Partner
Danica L. Eyler Highlights
Danica L. Eyler Highlights
As a small business owner herself, Danica offers a genuine understanding of the needs, wants and requirements of her business clients and in addressing potential legal issues during divorce and in general business counsel.
Danica graduated from the IU Kelly School of Business with a major in Business Management and went on to obtain her Law Degree from the Indiana University at Indianapolis. During law school, Danica worked for then Professor, Andrew Klein while he helped the 7th Circuit Court revised, edit and draft its new standard civil Jury Instructions. Danica began her legal career with a firm in downtown Indianapolis, where she was exposed to almost every facet of the law from zoning and land use, to federal criminal defense, to business litigation and estate planning and litigation.
Danica is admitted to the Indiana State Bar and the Wisconsin State Bar (inactive). Danica has been admitted to practice before the United States District Court for the Southern District of Indiana and the United States District Court for the Northern District of Indiana. Recently, Danica was named to Super Lawyers Rising Stars for 2019 and looks forward to expanding her mediation practice in the coming years.
For the past year, she focuses her practice on business matters and all aspects of family law. She is Registered Domestic Relations Mediator, serving all of central Indiana.
"If a 7 star review was an option, I would choose it. Danica is amazing, knowledgeable and most importantly easy to get ahold of. Working with her has been nothing but excellent, communication is great and results are clear. After being for 15 years in business and dealing with multiple lawyers, I can finally call her "My Attorney". Look no further, I highly recommend her."
Webster & Garino LLC Indiana Supreme Court Win
The Indiana Supreme Court found that forcing you to unlock your phone or electronic device for law enforcement violates your 5th Amendment right against self incrimination. On April 18, 2019, William Webster of Webster & Garino argued the Indiana cell phone case before the Supreme Court of Indiana. The case, Katelin Eunjoo Seo v. State of Indiana, Trial Court Cause No. 29D01–1708–MC–5640, and Appellate Court Case Number 18S-CR-595, went up on appeal to the Supreme Court after the Court of Appeals of Indiana ruled in favor of Mr. Webster's client, criminal defendant, Ms. Seo.