Partner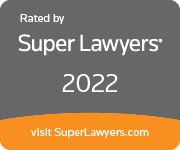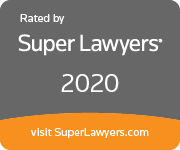 William J. Webster is the founding partner of Webster & Garino LLC and serves clients throughout the State of Indiana. In State of Indiana v. Seo, William won a landmark case for Hoosiers, which prevents law enforcement from forcing people to unlock their electronic devices. William is a a guest lecturer at Stanford University School of Law and was named a Super Lawyer and selected to The National Trial Lawyers Top 100.
For over a decade, William has aggressively advocated for his clients and has assisted individuals and businesses protect the things that matter most. He offers clients practical solutions for their estate, business, and family. William focuses his practice at Webster & Garino LLC on business law, criminal law, estate planning and probate and real estate.
Meet Attorney William J. Webster
William is a lifelong resident of Hamilton County and resides in Sheridan with his wife, Robbie, and four children, Dayton, Corbin, Bryce and Austin. William's wife Robbie is the owner of Twisted Sisters Beauty Salon LLC in Westfield.
William obtained a Bachelor of Science in Finance from Marian University, a Masters in Business Administration from Valparaiso University, and a Doctor of Jurisprudence from Indiana University School of Law. William is also a licensed real estate agent, providing him with flexibility in a variety of real estate transactions.
William is admitted to practice law in the State of Indiana, the Indiana Tax Court, the U.S. District Court for the Northern District of Indiana, and the U.S. District Court for the Southern District of Indiana. Further, William is a member of the Hamilton County Bar Association.
""Mr. Webster went above and beyond in assisting me with providing trustworthy advice! He was very efficient and timely in getting back with me and made me feel more confident in moving forward with my divorce process. I really appreciate him and his team; highly recommend them to anyone seeking a quality, trustworthy attorney!"
William Webster Indiana Supreme Court Win
The Indiana Supreme Court found that forcing you to unlock your phone or electronic device for law enforcement violates your 5th Amendment right against self incrimination. On April 18, 2019, William Webster of Webster & Garino argued the Indiana cell phone case before the Supreme Court of Indiana. The case, Katelin Eunjoo Seo v. State of Indiana, Trial Court Cause No. 29D01–1708–MC–5640, and Appellate Court Case Number 18S-CR-595, went up on appeal to the Supreme Court after the Court of Appeals of Indiana ruled in favor of Mr. Webster's client, criminal defendant, Ms. Seo.