Trusted Family Law Attorneys In Indiana
Trusted Family Law Attorneys In Indiana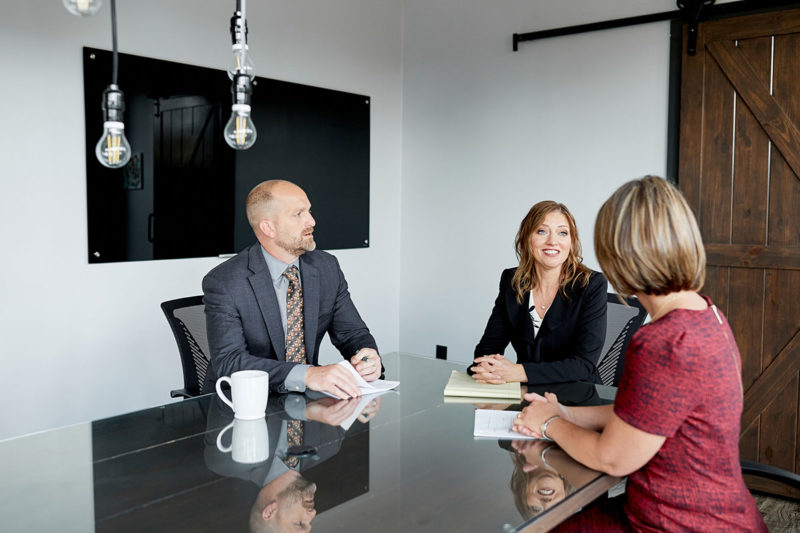 Indiana Divorce Law
Indiana Divorce Law
Our Westfield family law attorneys at Webster & Garino LLC have developed a reputation for developing effective solutions to domestic relations issues for people throughout the greater Indianapolis area like adoption services, divorce, high-net-worth divorce, marital asset & property division, child custody, spousal maintenance (spousal support), DNA testing & paternity issues, father's rights, child support, and pre-nuptial agreements & challenges. We recognize that people seek us out during an uncertain and anxious time in their lives. Domestic disputes over the breakdown of a marriage, high conflict child custody disputes, and complex property division disputes can pose intense emotional and financial challenges for families. Our lawyers offer over three decades of collective experience when helping to restore stability and resolve contentious issues regarding disputes that impact the most intimate and fundamental facets of our clients' lives and family relationships.
At Webster & Garino LLC, we take a problem-solving approach based on the specific needs and concerns of our clients. While we are prepared to tenaciously represent our clients' interests and to provide persuasive advocacy, our attorneys recognize the benefits to our clients and their children when we negotiate workable, lasting amicable solutions.
Shana was very caring of my feelings during this. She kept me calm and collective and helped really get me the outcome I wanted for my daughter, which was equal custody for both parents.

Trisha H.
Complex Family Law Issues We Help With
Contentious custody disputes, including those involving allegations of child neglect/abuse, domestic violence, or substance abuse.

Drafting, negotiation, and litigation of pre-nuptial agreements

Valuation and division of family businesses and professional practices

Father's rights (e.g. establishing paternal rights, modification of child support)

Division of large marital estates (art, collectibles, real estate, vacation properties, stocks, boats, planes, etc.)

Child support disputes involving executives, professionals, and other high earners

Modification and enforcement of court orders

Pursuing and defending motions for contempt of court orders

Post dissolution disputes and litigation
Child Support Payments in Indiana
Children require many years to grow up, and their expenses or circumstances might change over time. Family law recognizes multiple reasons that could authorize the reduction or increase of child support payments in Indiana. To request an alteration of payments, you must file a petition to modify child support with the court of jurisdiction. Usually, you would approach the same family court that issued your current child support order. Your legal filings must document a substantial and continuing change in circumstances that would justify the issuance of a new support order for a lower or higher amount. Here are some common examples of a change in circumstances we would act on.
Division of Marital Assets in Indiana
Divorces and legal separations involving high net worth individuals can be complicated for both property division and any child related issues. We take an approach similar to the division of a business partnership to minimize emotional distractions that can spur conflict and unnecessarily run up legal fees. While we will not hesitate to tenaciously advocate for our client's interests, we recognize that people do not diligently accumulate their financial legacy only to have it frittered away in unnecessary and contentious litigation. We would rather you keep your assets than paying unreasonable attorneys fees.
Special Challenges Presented by High Asset Divorce
Many marital dissolutions involve a party who was the primary earner while the other party has less knowledge regarding the family's finances and less access to details about the marital assets and liabilities. Both parties in such a relationship face serious challenges. If you were the higher earning spouse or you operated a business or professional practice, the breakdown of your marriage could threaten the future of your business, undermine your standard of living, and create financial uncertainty regarding your future. If your marital partner exercised primary responsibility for your family's financial affairs and the management of your assets, you might face difficulties in accurately identifying and valuing your marital assets. These challenges are magnified if the other party to your divorce elects to divert, hide, or waste marital assets in violation of his or her disclosure obligations.
Our Webster & Garino LLC Indiana divorce lawyers have the experience and special knowledge required to navigate the complex asset valuation and discovery issues in divorces involving parties with a high net worth. Our attorneys work with forensic accountants, business valuation experts, and other financial experts to ensure that our clients benefit from a fair valuation of professional practices, businesses, or difficult to value assets.
While we work diligently to mitigate the cost of a contentious divorce, we recognize that certain issues or a recalcitrant spouse might preclude an amicable settlement. When a case involving complex property and debt division issues calls for tough litigation, we are prepared to fight for our client's interests. We engage in extensive discovery to uncover obscured sources of income, reveal hidden assets, and expose waste or inappropriate expenditures. We also analyze the proper valuation method for businesses and hard to value assets. Common issues in high net worth divorces include:
Business/professional practice valuations

Tracing of funds to identify hidden assets

Analyzing the tax impact of alternative dispositions of assets and debts

Dividing business interests
Appraising items like antiques, art, & collectibles

Dividing interests in real estate, such as vacation homes & investment properties

Resolving high conflict custody disputes