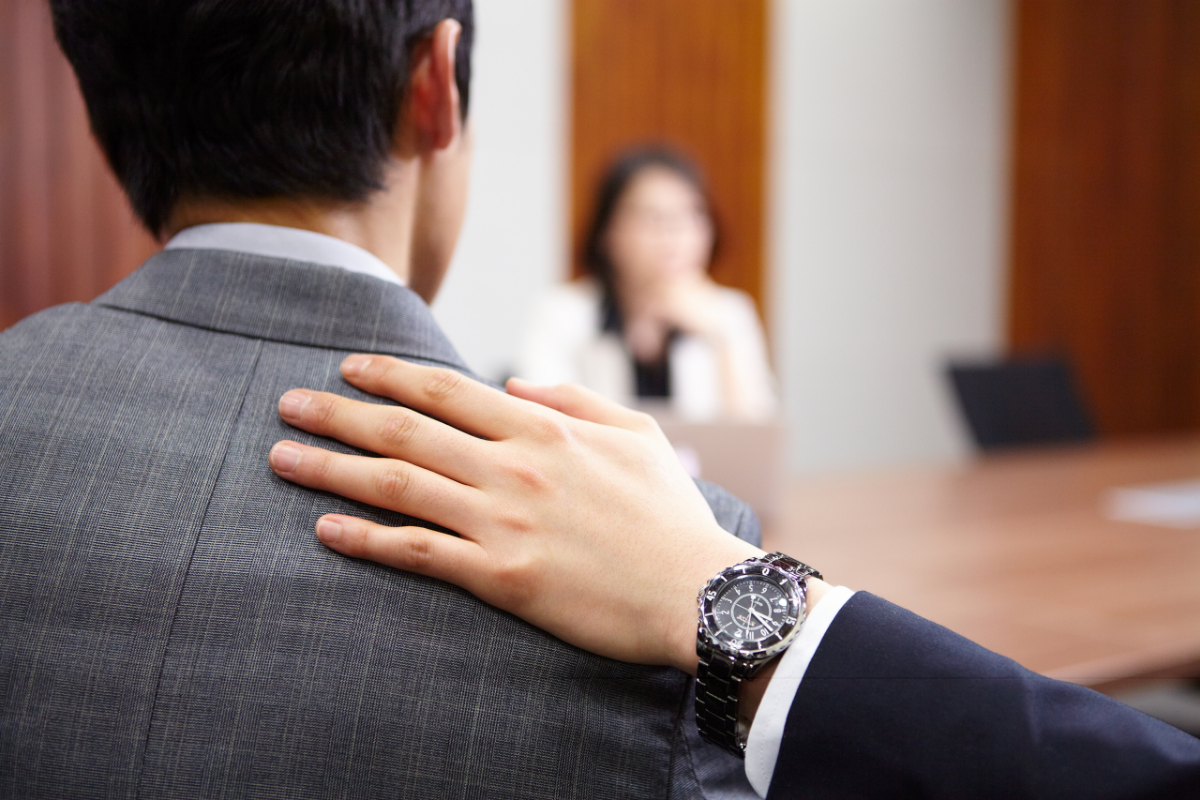 "*" indicates required fields
If you are in need of divorce solutions, Webster & Garino LLC serves clients in Westfield, Carmel, Noblesville, Zionsville, Fishers, and the surrounding areas from our Westfield offices.
Going through a divorce is never easy. Even the most civil divorce can bring about intense emotions such as stress, sadness, uncertainty, and even anger. At Webster & Garino LLC, our experienced divorce attorneys will help you navigate your feelings and work towards a positive resolution.
As seasoned marital dissolution litigators, we recognize that reaching an amicable agreement is more stable and less stressful than a judge-imposed decree. That's why our main goal is to help you come to a mutually agreed upon settlement, while still passionately advocating for your interests.
Our divorce attorneys offer creative solutions throughout every step of the divorce process and related areas, including:
Property Division
Spousal Maintenance
Child Custody
Parenting Time
Child Support
Other Ancillary Matters
If you're considering filing for divorce or you have been served with divorce paperwork, reach out to the divorce attorneys at Webster & Garino LLC for effective divorce litigation. We also offer 100% virtual services in all areas of family law so that you can get the legal help you need without sacrificing more of your valuable time and energy than necessary.
Why Hire a Divorce Attorney
Getting a divorce is not as simple as deciding to end a marriage – the process of legal separation can be long, complex, and create a lot of emotions that can make navigating a challenging legal situation even more difficult. When it comes to divorce proceedings, it's extremely beneficial to hire an attorney. While professional legal representation is not a requirement to get a divorce, it's highly recommended.
Webster & Garino LLC has more than 30 years of combined family law experience. When you hire a qualified divorce lawyer at Webster & Garino LLC, you'll receive a guiding hand that will help you navigate the entire divorce process. Our professional team is well equipped to balance your best interests with the legal requirements of your divorce. Hiring a divorce litigator can also save you from the potential legal pitfalls you'd face if you represented yourself and accidentally overlooked any important requirements.
Choose the competent and compassionate team at Webster & Garino LLC to help you achieve a fair, favorable, and legally sound resolution in your divorce.
Understanding the Divorce Process
Married couples can choose to file for divorce for a multitude of reasons. Most of the time, individuals seeking a divorce prefer to keep the intricacies behind this decision to themselves. Luckily, our divorce lawyers at Webster & Garino LLC handle our clients' personal information with empathy and sensitivity. We're also highly educated and experienced with the legal process for getting a divorce and know how to keep your personal matters as private as possible. We'll start by walking you through the first 3 key steps to any dissolution process.
1. Establishing Jurisdiction
The key information we will need to initiate your divorce is if the state of Indiana has jurisdiction over the case. For Indiana to have jurisdiction, at least one party has to have been stationed in an Indiana-based military installation or have lived in the state for at least 6 months. Additionally, at least one party must have been a resident of the country in which you intend to file for at least 3 months.
2. File a Petition for Dissolution
Our lawyers' customized divorce strategy starts with a petition for dissolution. This is a document filed with the court that starts the divorce process. Indiana is a no-fault state, which means the court does not inquire as to why the divorce is occuring. To meet legal requirements, a petition for dissolution can simply state that the marriage is irretrievably broken and should be dissolved. There are rare cases where "irretrievable breakdown" is not sufficient proof, such as if a party is declared legally insane.
3. Serve the Other Party
Once the petition is filed, one party must present the other spouse with the divorce petition. It can be handed to the party, sent through certified mail, or delivered by the sheriff's office. The professionals at Webster & Garino LLC will help you complete and file a petition for dissolution to start your divorce process.
Division of Marital Assets
One of the most intricate aspects of a divorce is the division of all marital assets. While some couples sign a prenuptial agreement, most do not. At Webster & Garino LLC, our divorce attorneys are experienced in asset valuation, discovery issues, and other complicated challenges facing even high-net-worth divorces. We also have experience using forensic accountants and business valuation experts when needed.
When implemented by one of our highly qualified divorce litigators, these tools can help you navigate Indiana's complex regulations surrounding marital assets division. The main concept to know in Indiana is the one-pot theory. This approach considers divisible assets to be all assets and debts owned by both parties from before and during the marriage up to the final separation.
Our High-Net Worth Divorce Services
The more assets, the more complicated the division process can be. Our divorce attorneys at Westfield & Garino LLC have experience in high-net-worth divorces to address these additional complications. We know that you've worked hard to cultivate your financial legacy and don't want to see it ruined by avoidable and contentious legal proceedings. Besides engaging in comprehensive discovery and analyzing the proper valuation methods for your assets, we offer a range of services to combat the challenges facing high-net-worth divorces, including:
Business/professional practice valuations
Tracing of funds to identify hidden assets
Utilizing advisors to analyze the tax impact of alternative dispositions of assets and debts
Dividing business interests
Using financial experts
Obtaining appraisals of items like antiques, art, & collectibles
Dividing interests in real estate, such as vacation homes & investment properties
While it's always our goal to avoid the high costs of a combative divorce, sometimes it is unavoidable. When difficulties arise, our passionate divorce attorneys at Webster & Garino LLC are prepared to fight for your interests and work diligently to carry you through tough high-net-worth divorce litigation.
A family's financial situation can be greatly impacted during a divorce. Divorce means separate incomes or one party could lose their income completely if the household relied solely on the other person's earnings. That's why family support such as spousal maintenance or child support may come into play during many divorces.
Many people have serious concerns about family support, including being able to afford payments or affording necessary expenses without support. Our divorce attorneys at Webster & Garino LLC are adept at managing family support litigation for both potential recipients and potential payors.
Spousal Maintenance
Also known as spousal support or alimony, spousal maintenance is when one party continues to financially aid an ex-partner who is unable to support themselves. In Indiana, the circumstances that call for court-ordered spousal maintenance are fairly limited. If spousal support is deemed necessary, there are still several details that need to be determined, such as the amount of the order. Since there are so many layers to traverse, working with one of our skilled attorneys at Webster & Garino LLC can substantially improve your chances of reaching an amicable settlement that meets your spousal maintenance needs.
Child Support
In the eyes of the court, both parents are still responsible for their children's financial needs despite a dissolution of marriage. As a result, child support is the most common form of family support. The amount of child support is calculated using a statutory formula laid out in the Indiana child support guidelines. This formula takes a variety of factors into account, including the income of each party and the number of children involved. But the results are not set in stone, and having an effective divorce attorney from Webster & Garino LLC to advocate for your side can impact the amount of child support you pay or receive.
Check out our free Child Support E-book developed by our highly knowledgeable family law litigators for more information.
When your divorce is finalized, it can feel like you've reached the end of a marathon. But unfortunately, there are many cases where the finish line moves. There can be miles of hurdles to jump over and mountains to climb that you may not even see coming yet. At Webster & Garino LLC, our talented divorce attorneys have a reputation for successfully planning for and navigating a variety of post-divorce issues that may come your way. Some of the most common post-divorce issues include:
Enforcement of Court Orders
Modification of Court Orders
Child Support Changes/Issues
Custody & Visitation Issues
Property Disputes
Contempt Proceedings
Just like your environment changed throughout your divorce process, your needs and wants will continue to evolve for years to come. Pass the baton to our seasoned divorce litigators at Webster & Garino LLC, and we'll make sure post-divorce issues don't get in the way of enjoying the rest of your life.
Contact Webster & Garino LLC for Your Divorce Needs
Contact Webster & Garino LLC for compassionate, competent divorce attorneys in Westfield, Carmel, Noblesville, Zionsville, and Fishers, IN. Our team offers workable solutions and effective litigation regarding contested divorce issues. If you have questions, we welcome the opportunity to talk to you and provide more information on all of our areas of practice within family law. Don't hesitate to reach out to one of our experienced divorce experts by calling (317) 758-7363 or sending us an email.