Tips for Getting a Criminal Charge Reduced or Dropped
An arrest naturally alarms an individual, especially if that person has never faced criminal charges before. Convictions for even relatively minor crimes can negatively impact your future earnings and perhaps your freedom. A criminal defense attorney in Indiana will help you understand your options within the criminal justice system.  At Webster and Garino, our experienced Westfield criminal defense attorneys will help guide you through this difficult process.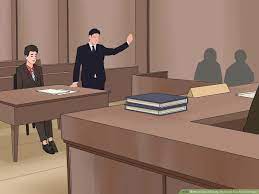 Get Legal Representation
Unfortunately, without an Indiana criminal attorney who is willing to take your case to trial, you will likely have little leverage with a prosecutor. Ideally, you will obtain a criminal lawyer as soon as possible after your arrest. The pretrial phase creates is critical part of your criminal case.  If you don't have a Noblesville criminal defense attorney at the start of your case, you may miss deadlines and other important request that will negatively affect your criminal case. During the pre-trial process, an effective criminal defense attorney may depose witnesses, issue discovery and point out issues with the case to the prosecutor, which may lead to dismissal or reduced criminal charges.  Depending on the situation, your Noblesville criminal lawyer will challenge ambiguous evidence, question police methods, or communicate your clean record and family obligations. 
 Be Open to a Plea Bargain
 If proving your innocence at trial appears unlikely, a plea bargain will reduce the severity of penalties. Prosecutors may drop or reduce some charges within a plea deal in exchange for a quick conviction on the remaining charges. A swift case resolution saves the court system money and usually rewards the defendant with a lighter sentence than would have otherwise been applied. 
 During this process, a criminal defense attorney in Indiana will strive to gain a plea deal that does not impose or limits jail or prison time. Your criminal defense attorney can secure alternatives to incarceration, such as probation or house arrest. 
 Prosecutorial Discretion
 The potential to obtain the reduction or dismissal of charges is possible because prosecutors have discretion to bring and/or dismiss criminal charges.  A prosecutor may become reluctant to proceed against a defendant. If a Noblesville defense attorney can introduce risk by suppressing illegally obtained or questionable evidence or communicating a defendant's contrition for a bad mistake, a prosecutor may dismiss the case or reduce criminal charges. 
 Learn About Your Rights
 The law grants you rights meant to protect you in a criminal case.  At Webster & Garino we understand those rights and understand the impact a criminal charge can have on your life and family.  Contact our Noblesville OWI lawyers familiar with the staff and procedures at local courts. Explore your options for a criminal defense strategy by contacting us today.
Find out what factors are considered in an Indiana child custody case