What Happens After a DUI Arrest in Indiana?
Your arrest for drunk driving in Indiana puts into motion a legal process that could lead driver's license suspension, fines and jail time. State law labels this criminal offense as operating a vehicle while intoxicated (OWI), but most people commonly refer to it as driving under the influence (DUI). Despite potentially losing your driver's license and being taken to jail, you do have rights and the chance to prepare a defense. Contacting a DUI attorney in Indiana as soon as possible after your arrest maximizes your chance of limiting negative consequences.
Release From Jail
Depending on your criminal history, law enforcement agencies typically release people accused of intoxicated driving within a day of the arrest. You may have to post bail to secure your release. The severity of the situation influences how long you are held and the bail amount. For example, if you allegedly caused an accident and injured someone, the criminal justice system would view this as more serious than someone arrested after a routine traffic stop. Representation from the best DUI attorney available to you may help you win release on your own recognizance or obtain a reduction in bond.
Initial Hearing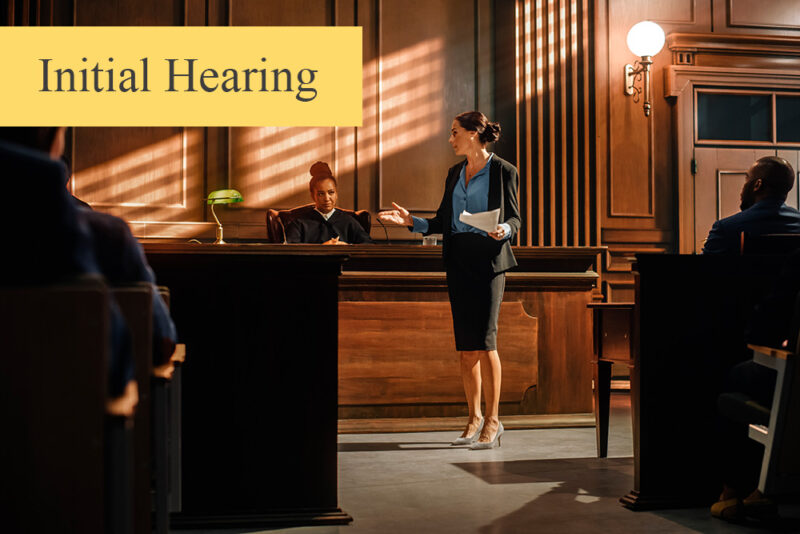 The initial hearing usually takes place before you are released from jail. The judge will advise of your constitutional rights and the criminal charges filed against you. The judge can also address requests for bail reductions or determine if you qualify for a pre-trial release program.
The subject of probable cause will be central to the hearing, and law enforcement will cite evidence that you failed a breath or blood test or refused to submit to chemical testing. At this time, a DUI lawyer in Indiana could take advantage of any opportunity to attack the establishment of probable cause. If the Judge finds probable cause that you committed OWI or DUI, then the Court will suspend your driver's license. The best DUI lawyers in Indiana will request Specialized Driving Privileges at the Initial Hearing. Notifying the Judge of your intent to file for Specialized Driving Privileges will delay the suspension of your driver's license until the Judge makes a ruling on your request to drive with restrictions, while your driver's license is suspended.
Your initial hearing will conclude with the scheduling of your following court dates. You must appear at your next court date or risk having a warrant issued for your arrest. The best DUI attorney uses the time before your next court appearance to collect and analyze the evidence against you. Your attorney will inform you about the penalties associated with your exact charges and develop a defense strategy.
Learn What a Family Lawyer in Indiana Can Do for You.
Overview of OWI Penalties
The stakes are quite high for people accused of drunk driving. You might be facing a misdemeanor or felony, depending on the circumstances. Your blood alcohol concentration (BAC) or the presence of metabolites from other drugs influences the severity of the criminal charge. Whether you have any prior DUI offenses on record matters as well.
Aggravating factors will lengthen potential prison sentences and fines. Aggravating factors that elevate your charges to a felony are:
You have prior convictions for OWI or DUI.
You were driving a passenger under age 18.
You were driving and caused someone bodily injury.
You were driving and killed someone.
Additionally, a BAC of 0.15% or higher makes the offense more severe.
Penalties range from a maximum of 60 days in jail with a $500 fine for a Class C misdemeanor up to 12 years in prison and a $10,000 fine for a Level 4 felony.
The best DUI lawyer in Indiana will work hard to eliminate or reduce charges by questioning the validity of evidence or citing other factors related to the case to protect defendants from maximum penalties.
Discovery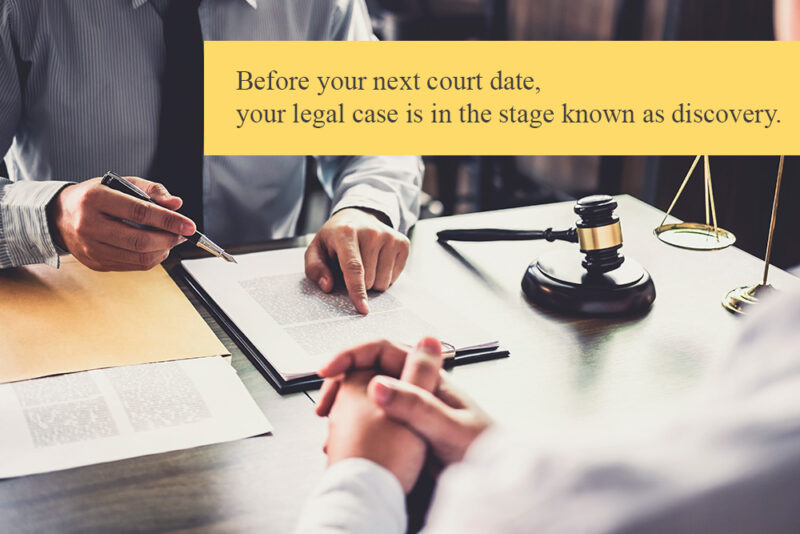 Before your next court date, your legal case is in the stage known as discovery. The arresting law enforcement agency and the prosecutor assigned to your case must disclose to you and your DUI lawyer in Indiana the evidence being used against you. Evidence may include:
Results of your chemical test
Observations by the arresting officer
Dashcam or chestcam video
After reviewing this evidence, a DUI attorney in Indiana will recommend your next steps, such as fighting the charges or negotiating a hopefully lenient sentence.
The discovery period may last weeks or months, and the lab results of your chemical test may take a while to show up. Additionally, busy court schedules often require that your court dates be scheduled far in advance.
Pretrial Conference
Before a criminal case goes to trial, defense attorneys and prosecutors conduct pretrial conferences to discuss the evidence and decide how to proceed. Your case might involve one pretrial conference or multiple ones. Ideally, a DUI attorney in Indiana will succeed prior to trial in getting charges dropped or negotiating a plea for reduced charges. In general, the best DUI attorney strives to cast doubt on the evidence so that the prosecutor decides not to pursue the case aggressively.
The Decision to Go to Trial
If you do not achieve an acceptable outcome prior to your trial date, you and your DUI lawyer in Indiana will decide if you should take your case to trial. Unless your case is dismissed or you choose to accept a plea deal at this point, you will go to trial. Your lawyer will then help you decide if you should ask for a jury trial or schedule a bench trial where the judge decides your guilt or innocence.
Restoring Your Driver's License
Unless you qualify for hardship driving privileges, your license will remain suspended until the dismissal of your charges or you complete your penalties after a conviction. If you refused a chemical test at the time of your arrest, your license will be suspended for one year or two years, if you have a prior OWI or DUI conviction.. If convicted, the duration of your license suspension can range from no suspension to a length of suspension equal to the maximum prison time allowable for your charge.
You can apply to the state for reinstatement when your license suspension ends.
Talk to a DUI Lawyer in Indiana Today
An arrest for drunk driving involves both immediate and long-term consequences. The laws and penalties are complex, and the guidance of the best DUI lawyer in Indiana could preserve your freedom and help you regain driving privileges. Webster & Garino, LLC can provide valuable insights and defense strategies that shield you from the harshest outcomes. Email us or call 317-565-1818 right away to learn how we can help.