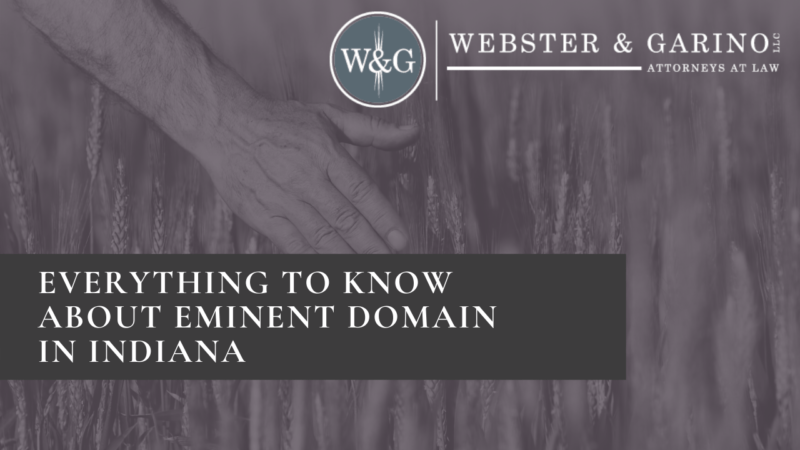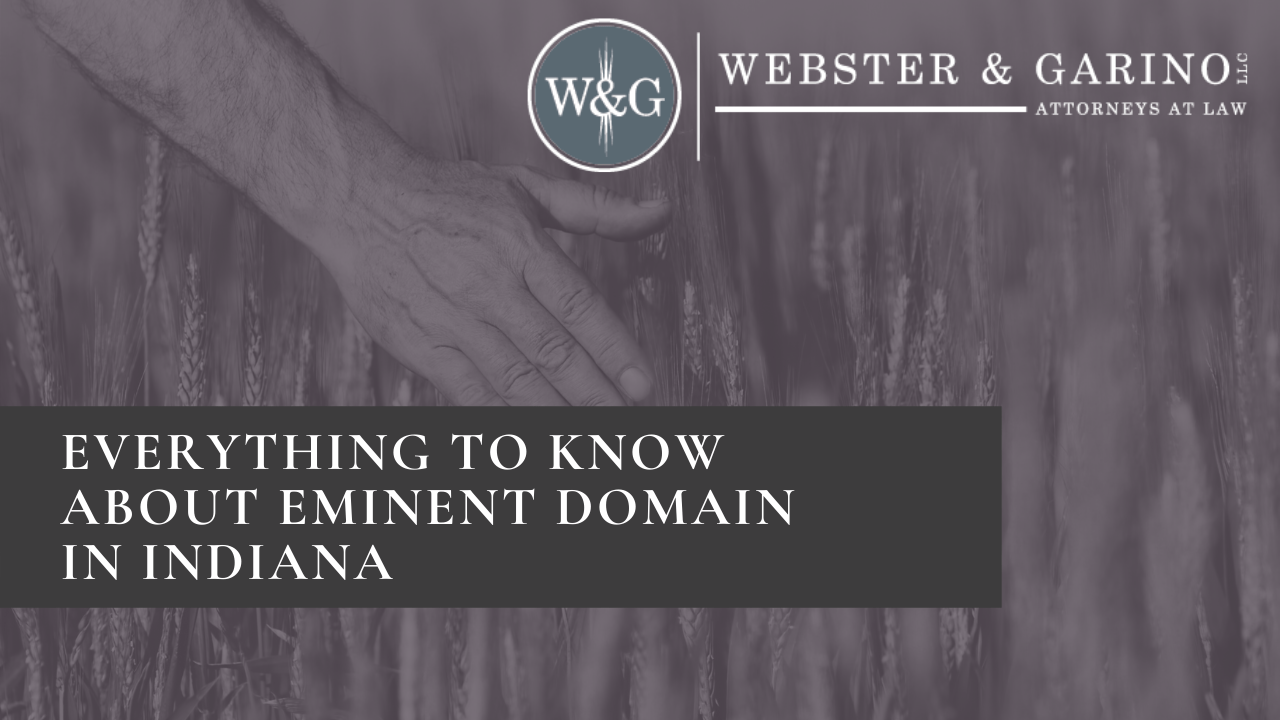 Eminent Domain In Indiana
Article 24, title 32 of state law establishes the rules for eminent domain in Indiana. Eminent domain describes the legal process for forcing a landowner to sell a property for public use development. If you are researching this subject, you may have received notice of an eminent domain action against your property or seen surveyors on or near your land.
Eminent domain law has a long history in the United States. The federal government has used this authority broadly since the 19th century. However, the Fifth Amendment to the U.S. Constitution requires that landowners receive "just compensation" for their losses. State law operates under this principle for eminent domain seizures initiated by state and local agencies or their authorized partners.
Although the chances of stopping the forced sale of your land are very slight, you have the right to pursue a fair and full accounting of your damages. Most eminent domain cases arrive at a final price through negotiation. Advice and guidance from both real estate professionals and an eminent domain lawyer could prepare you to make a counteroffer reflecting your land loss and life disruption.
Important Terms
Terminology that you will encounter during this process includes:
· Condemning authority or condemnor
· Public use
· Fair market value
The condemning authority is the entity with the power to take your land. Governments, government agencies, and private developers of projects deemed to serve the public can launch eminent domain actions.
Common condemning authorities:
· Federal, state, city, county, and township governments
· Schools
· Utility companies
· Indiana Department of Transportation
Public use represents the guiding principle of eminent domain. A project that will serve the public in some way overrides your right to hold land privately. Legitimate public uses include:
· Transportation routes
· Water distribution and processing
· Building schools, post offices, government offices, jails, etc.
· Establishment of parks
· Military facilities
· Power and gas lines
As for fair market value, the law requires independent appraisers to research your property's current value. A court can reconcile different appraisers' different values by choosing the average amount or the amount that most realistically represents the value.
Negotiations in eminent domain cases largely revolve around determining fair market value, and property values' opinions can vary. The advocacy of an experienced eminent domain lawyer may clarify your arguments at the negotiating table or in court.
4 Stages of the Eminent Domain Process
Four distinct stages comprise an eminent domain action. Individual cases may not necessarily reach the fourth stage of litigation. For example, you and the condemnor could settle on a price during negotiation without a court ruling. The possibility also exists that you might accept an initial offer should you find it to be fair.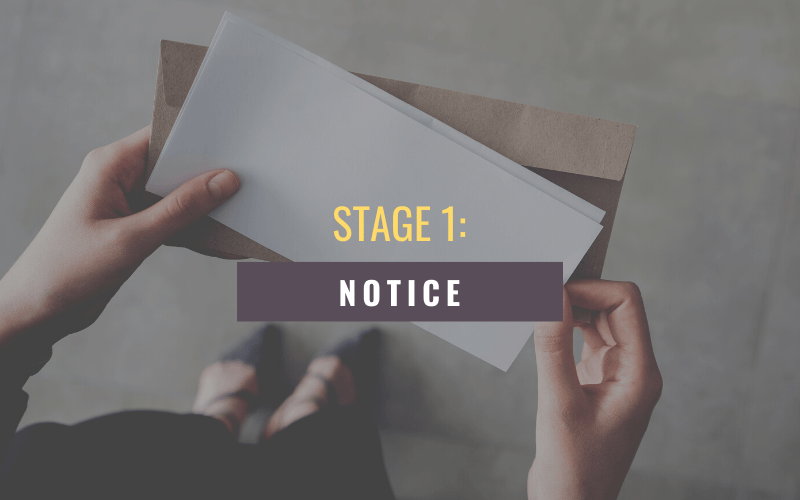 Stage 1: Notice
The condemning authority will send you a letter notifying you of the eminent domain action. The notice might mention an informational meeting set up by the project manager. If possible, you should attend the meeting and collect more information about what is happening.
However, such a meeting is not a time to protest the project responsible for the eminent domain notice. A government entity has already approved the project by the time that you receive notice. This meeting could provide an opportunity to discuss your specific concerns about the proposal. A developer might be willing to alter details around driveway or mailbox locations or agree to install a landscaping buffer between you and the project.
Stage 2: Offer
You usually have about 30 days to accept the condemnor's offer or initiate negotiations. If you have not consulted a lawyer yet, you should seek legal advice immediately. An attorney might propose a strategy to pursue a higher price or adjust project details to minimize adverse outcomes for you.
An unaccepted offer after 30 days could prompt the condemnor to file a complaint in condemnation that is a lawsuit to force the property transfer. If you can cite a viable legal argument against the transfer, you may file an objection that explains why eminent domain should not apply.
In the absence of a legal challenge to the condemnor's authority, you can request more time to prepare a counteroffer. You should not have difficulty obtaining an extra 30 to 60 days to gather evidence.
Stage 3: Negotiation
Upon entering price negotiations, you could explain the property issues that justify a higher offer. Many factors could come into play here. For example, a development that will cut a stand of mature trees may not have accurately accounted for their aesthetic, timber, or agricultural value. If your property has a tenant, you may need an offer that reflects your rental income loss and pays the tenant's moving expenses.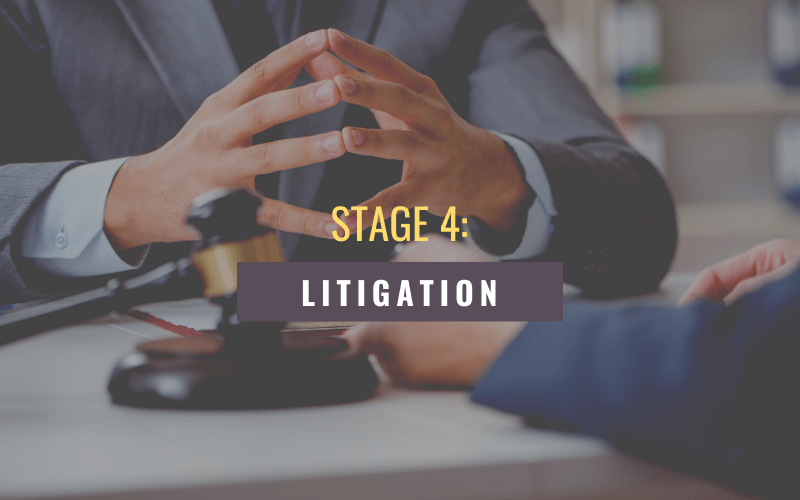 Stage 4: Litigation
Although a property development project might continue on schedule, you still have the right to go to court in a dispute over price. Should a pretrial settlement fail to emerge, the court will proceed with a trial for the landowner's damages.
Trials of this nature mostly hinge on arguments about the appraisals. A 2017 eminent domain case in Indiana that went to a jury trial resulted in a much higher price for the landowner than the original offer. The landowner's attorney argued successfully that the appraisers had not adequately accounted for its commercial zoning and retail development potential.
Indiana Eminent Domain Lawyers: Webster & Garino, LLC
Whether you see an impending eminent domain action as an opportunity to sell land or an imposition on your lifestyle, the team at Webster & Garino, LLC, will work hard to protect your rights and secure a fair price. Before deciding your next steps, ask an experienced eminent domain lawyer for an opinion. Contact our office today by calling 317-565-1818.
Read the case of Mayor Andrew Cook v Cindy Gossard in the city of Westfield, Indiana, here.